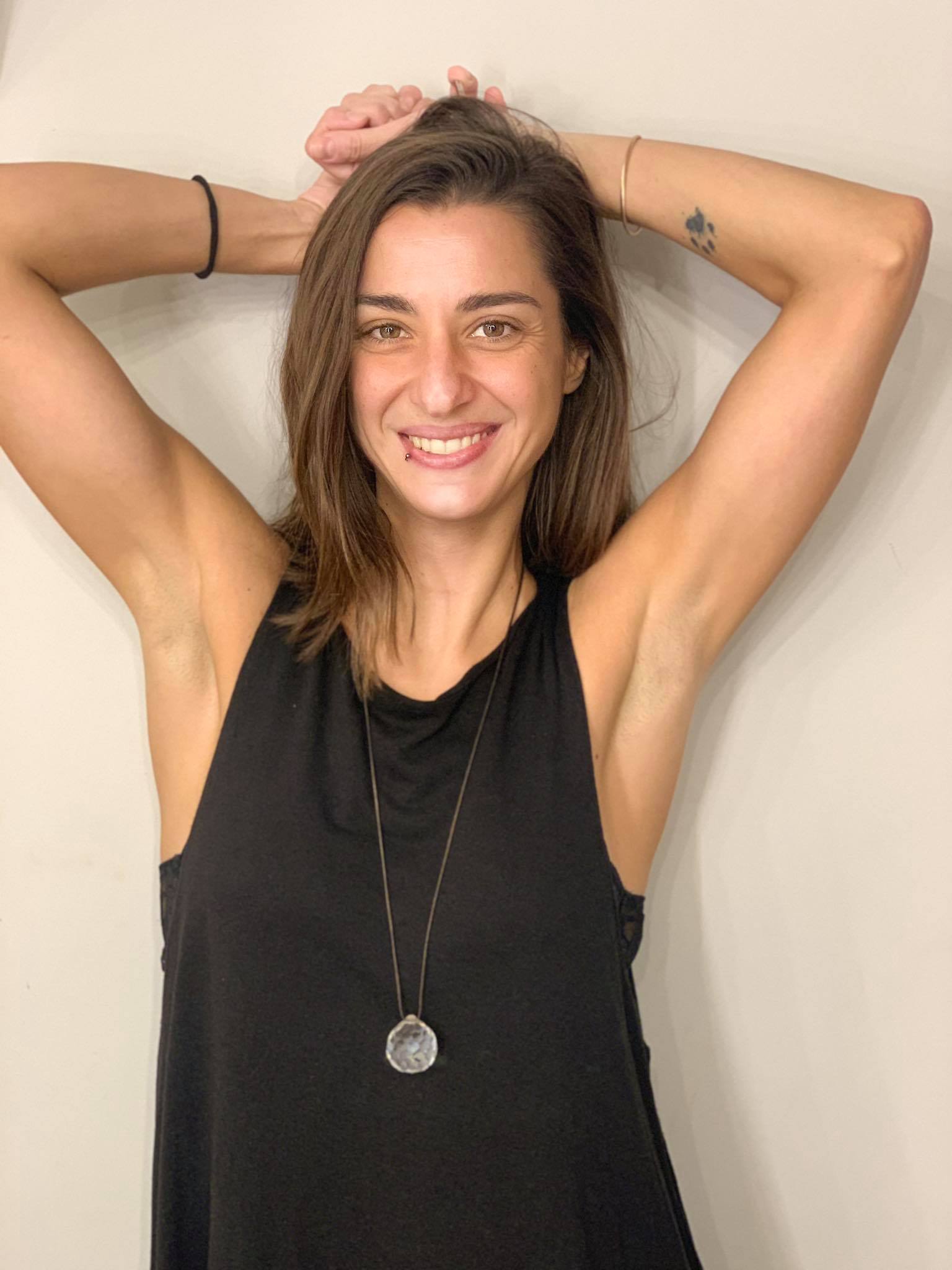 Billy Kissa is an actress won over by Improv Theater, based in Athens, Greece. Since 2012, she's been travelling around the world, teaching, being taught and performing. She's part of the European Network for improvisers "The SIN", a member of the European collision for women in Improv "Project.Eve"and part of the international troupe "3 Deadly Sinners". Back in Greece she is a main instructor at "House of Improv (HoI).
SHOW
Tickets
WORKSHOPS
TINY, HUGE CHARACTERS
Thursday Oct. 7th, 2021, 3.30 pm–6.30 pm
An interesting story is based on interesting characters. The more "real" they are, the better. With this online workshop we will explore different ways to create characters that the audience and us will adore and remember. We will leave one sided characters behind and we will focus on the tools for bringing multidimensional characters to life!
FOR BEGINNERS
Workshop Fee     €  50
Duration     3 hours
Location     TAG Rehearsal Room, Gumpendorfer Str. 67/4, 1060 Vienna
Apply
Discounts
MAKE THEM CARE
fully booked – waitlist
Saturday Oct. 9th, 2021, 3.30 pm–6.30 pm
What do you seek in a scene, as an audience? All of us will give different answers, but they sum up to two words, personal identification. By using emotions on stage the audience relates to your scenes and character. Feelings are something all humanity has in common. In this workshop you will use your feelings to connect with each other and with the audience, you will challenge your partners and yourself emotionally and finally, make people care!
FOR INTERMEDIATE/ADVANCED IMPROVISORS ONLY
Workshop Fee     € 50
Duration     3 hours
Location     TAG Rehearsal Room, Gumpendorfer Str. 67/4, 1060 Vienna
Apply
Discounts