Franck BuzZ
is co-founder and artistic director of
SUBITO
, one of the oldest international improv festivals in France. As a professional performer, director and teacher for 12 years, Franck BuzZ enjoys playing free and organic improvisation.
Trained by famous clowns (Mump & Smoot, Ludor Citrik) and international improv masters (Randy Dixon, Patti Stiles, Joe Bill, Susan Messing, Shawn Kinley, Steve Jarand, …), Franck likes to use his extensive background in physical theatre, clowning, mime and masks to mix the guidelines of Del Close and Keith Johnstone with a European theatrical approach. Over the years he has featured in different improv festivals to teach and perform in 15 countries in all 5 continents. In 2017 he went to Italy, Germany, Portugal, Luxembourg, Switzerland, Dubai and Australia and has been invited to China for the first time in 2018.
As a former lighting designer Franck BuzZ created the innovative format Impro LightboX where lighting atmospheres are the starting point of each new scene. Impro LightboX won a Jury's Trophy at the Impronale Festival (Germany) in 2015 and has also played all around the world (Europe, Dubai, Australia, …)
When Franck is not improvising he likes to travel, do scuba diving, whale watching, discover other cultures and take improv lessons every day with his 3-year-old daughter.
More information: http://www.facebook.com/improlightbox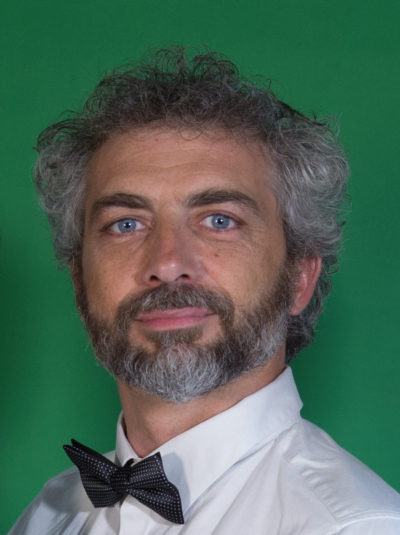 WORKSHOP with Franck BuzZ on Monday 8th of October 2018, 3.30 pm – 6.30 pm
"SILENCE, PHYSICALITY AND PLAYFULNESS"
Don't talk unless you can improve the silence.
Let's be inspired by the great masters of black and white movies (Buster Keaton, Charlie Chaplin, …). Let's play simple but funny situations. Before speaking, there is already a lot to play: a movement, a gesture, a look, a contact, a breath. Our bodies are telling a lot. Let's enjoy our real comic power by the attitudes and intentions of our characters. Drawing on his extensive background in physical theatre and clowning, Franck will guide you through exercises to help you become more aware of your body and what it may communicate, while giving you some simple tools to make more out of the possibilities of your physical appearance rather than your words, for comedy and drama.
FOR  BEGINNERS !
Workshop Fee     € 50
Duration     3 hours
Location     Rehearsal Room TAG – Gumpendorfer Str. 67/4, 1060 Vienna
Fill out the application form. Don't forget to sign it!




2. Email it to moment@dasTAG.at




3. By signing the application form you are registered for the Workshop, you accept the organizer's cancelation policy and are obligated to pay the fee within the term of payment!




FIRST COME, FIRST SERVE!
If you apply for more than one Workshop you'll get a discount!