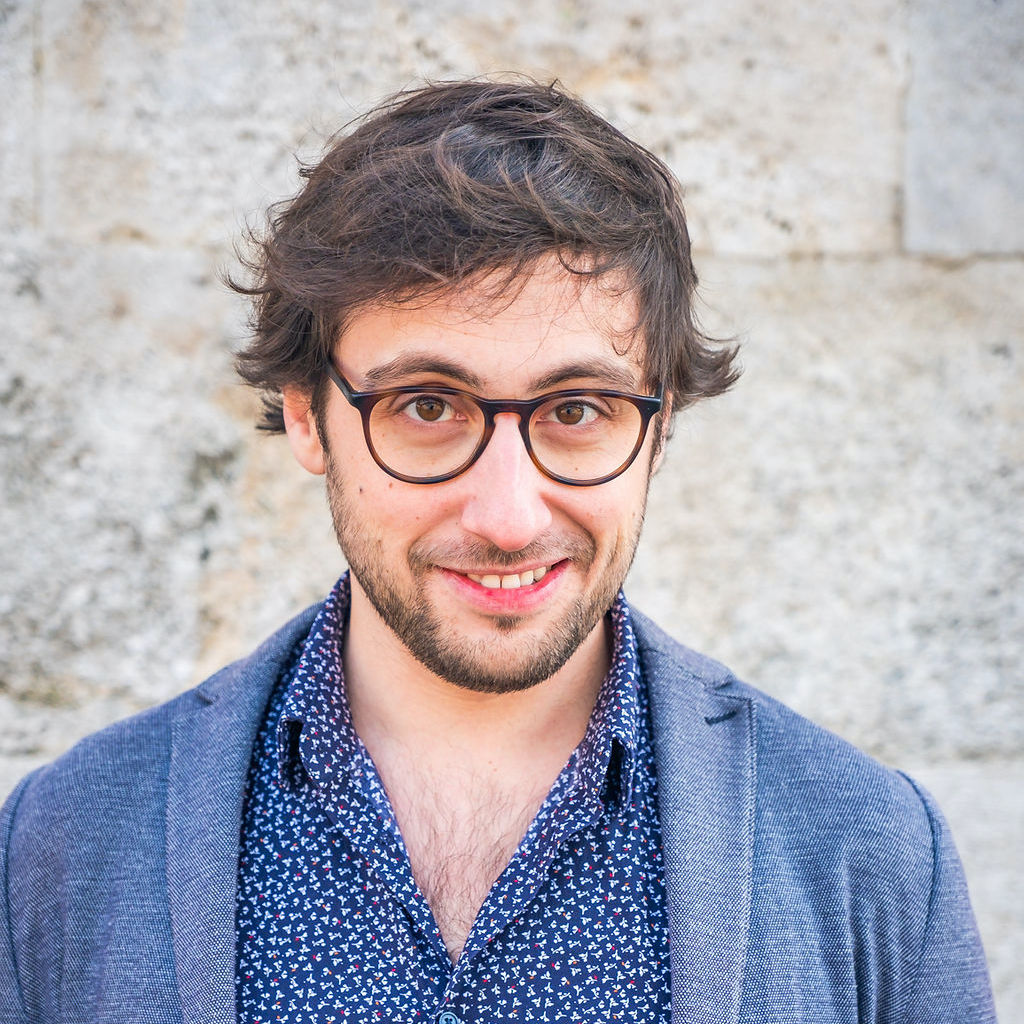 Gael Doorneweerd-Perry  has practiced improv for about 13 years in Strasbourg and then Amsterdam. He is the co-founder of Flock Theatre, Anananas & Pampamplemousse (formerly La Carpe Haute), as well as the SIN, an international network of improvisers in Europe.
He loves travelling and creating formats to continue to explore and share, including with his partner on and off-stage, Laura Doorneweerd-Perry. After their tour around the world to teach and to perform their show Object of Affection in 2019-2020, he settled back in Amsterdam where they created Flock Theatre together.
Gael teaches improv and loves it! He has travelled in the entire world for the past few years, performing and teaching, and found a thousand ways to improvise. His dream is to combine it to be a multifaceted crystal of improv! Now, he shares this way of acting around the world, physical and noisy, kind and silly, emotive and crazy.
More information:  www.perryweerd.com
SHOW
Tickets
WORKSHOPS
LEVEL UP YOUR CHARACTER WORK
Tuesday  Oct. 12th, 2021, 3.30 pm–6.30 pm
What is the best method to hold on a character? To play it, as much as possible. To play with it, in order to feel it. In this meta-workshop, you will not work on your characters, but you will take a full-length workshop in one of your characters. The focus will be on holding on the realism of your chosen character, through the entirety of the workshop. Your pirate, old neighbor or little kid will take an improv workshop, and the feedbacks will not only be given during the exercises, but for the complete length of your presence there, from your first step in the room to your last step out. Stop working on the theory of your characters, but work IN character!
Come "with" your character!
FOR INTERMEDIATE/ADVANCED IMPROVISORS ONLY
Workshop Fee     € 50
Duration     3 hours
Location     VHS Festsaal, Königseggasse 10, 1060 Vienna
Apply
Discounts
SOUND EFFECTS AND NOISY PEOPLE
Friday Oct. 8th, 2021, 3.30 pm–6.30 pm
The stories, the emotions, the relations can be created by words. They can also be created without them. But between speaking and keeping the scene silent, isn't there a world of opportunities?
This is a workshop about supporting your acting using sounds. Realistic sounds, crazy sounds, annoying sounds, but the most important: your own sounds! Through different techniques and exercises, we will work on layering the imaginary world around you with sound effects to make it deeper. We also will explore different ways to use sounds in setting up scenes, edit, diving into the structure of the show, without saying a word!
Unmute your mouth, and let's be noisy!
FOR BEGINNERS
Workshop Fee     € 50
Duration     3 hours
Location     TAG Rehearsal Room, Gumpendorfer Str. 67/4, 1060 Vienna
Apply
Discounts