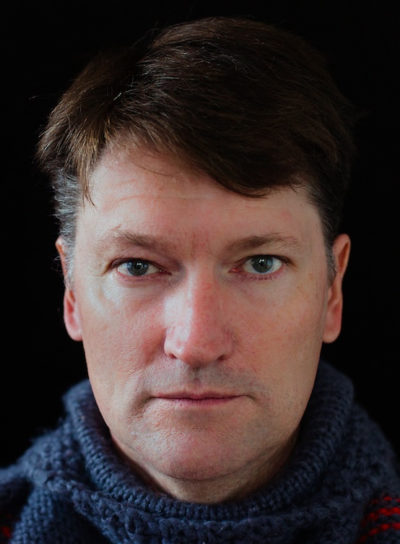 Nick Byrne
 is Artistic Director of "Improvention" Australia's international festival & convention of unscripted theatre, concentrating on innovation and atmosphere. Nick also operates Impro ACT, Canberra's original company and school for improvisation. Previously, a professional musician and vocalist, scripted actor on stage and screen, voice artist, Master of Ceremonies, radio comic, and more, improvised theatre is now clearly his obsession. Nick also performs and directs scripted theatre, last year acting five very different characters in the World Premiere of "Cold Light", and many more in William Zappa's adaptation of Homer's "The Iliad". He has previously taught, directed and performed improvisation at MOMENT! 2016, here in Vienna, but also in The Netherlands, France, Sweden, UK, Singapore, Japan, Romania, Estonia, Latvia, Taiwan, Hong Kong, China, Russia, Germany, and throughout Australia.  Nick is known as a creator of new formats for performing shows, which have been performed across the improv world: dramatic comedic, musical, and experimental. "Parallel", an unusual movement-based format that completely removes worry from the improviser, has now been performed in eight nations. Nick has taught United Nations peacekeepers to be culturally sensitive on international deployments, and Olympic Athletes to deal with off-field adversities, and helped many organisations to communicate and think more effectively.
Nick believes improvisation to be a lifestyle and an ethic. He believes that improvisation is an equally valid and artistic theatrical mode, as any other. Nick's experience on stage is all about relationship and collaboration, with his scene partners and the audience. He believes in bold risks and relentless experiments. He believes in you, as an improviser or audience member.
More information: http://impro.com.au/
"An improviser can be both relaxed and energised, relaxed enough to clear the mind of unuseful worry, and energised enough to seize opportunity."
"OUT OF YOUR MIND – FESTIVAL CAST TRAINED BY NICK BYRNE"
TAG and Nick Byrne will cast a group of advanced players who'll have the possibility to train and perform with Nick Byrne during the MOMENT! Festival 2018.
If Nick Byrne could describe his style of teaching and directing, it is to remove the worry that clogs the heads of improvisers, and to release the effortless, playful creativity that is already part of every performer. This workshop will include a range of movement exercises in which performers can mindfully focus on simple tasks, so that improvising is worry-free, and large groups can seamlessly co-operate to generate clean stage pictures and multi-perspective scenes. In this state, performer's minds are relaxed enough to actually notice what offers are already in the scene, and energised to access their ideas or skillsets. There will also be work done to make more difficult improviser's tools (such as poetic language) easier, even for those with English as a second language.
Through this process, performers will also learn to access and use their stream of consciousness, the limitless flow of information and ideas pouring through our minds, the inner monologues that cycle relentlessly, and the human desires these subconscious thoughts represent. Accessing these on stage presents a different style of storytelling, and a vulnerability that audiences and scene partners can empathise with.
Finally, the workshop returns to concrete realistic scenes, that are more true, coming from instinctual impulse and desire, movement and rhythm.
CASTING: FOR ADVANCED PLAYERS ONLY!
Workshop Fee     € 190
Duration     14 hours
Location     Rehearsal Room TAG – Gumpendorfer Str. 67/4, 1060 Vienna
Training Sessions
Thursday 4th of October 2018, 11.00 am – 3.00 pm
Friday 5th of October 2018, 10.00 am – 3.00 pm
Saturday 6th of October 2018, 10.00 am – 3.00 pm
1. Fill out the application form. Don't forget to sign it!
2. Send us the form and a motivation letter and a short abstract of your improv experience (1/2 page)!
3. Email it to moment@dasTAG.at
4. By signing the application form you are PRE-registered for the Workshop, you accept the organizer's cancelation policy and are obligated to pay the fee within the term of payment!
5. We'll inform you, if your are in the Festival cast not later than June 15th 2018!
If you apply for more than one Workshop you'll get a discount!