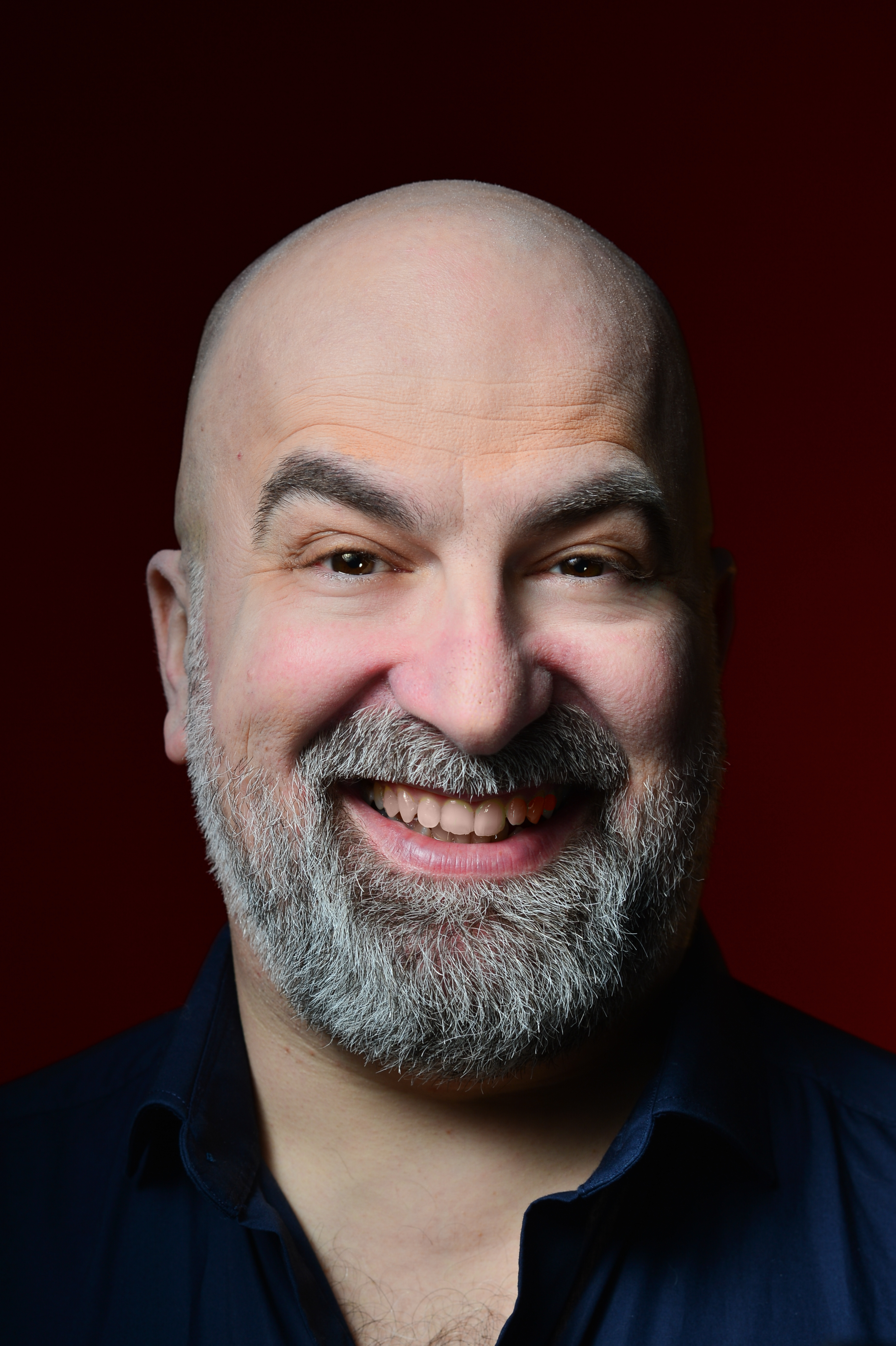 Gilly Alfeo is an Improviser, Actor and Musician who is working as a professional stage performer since 1995. His musical talent was forged during his studies of Jazz-Piano at the Conservatory in the Netherlands. For more than two decades he was part of Germanys best known Impro-Company "Springmaus", where in the end he also worked as Art Director of the Ensemble. Now he's on the road as a freelancing improviser of great experience, working in many different projects and with his Impro-Solo-Show "Soulical".
SHOW
CONDUCTOR`S CUT
Saturday Oct. 7, 2023
Tickets
WORKSHOP
SING IT OUT LOUD – MUSIC IN IMPROVISED THEATRE Fully booked!
Thursday Oct. 5, 2023
3.30 – 6.30 pm
Even experienced Players often hesitate to dive fearlessly into an improvised song on stage. But the basics of a successful music performance are learned quickly. This practical overview of the elements of singing and performing music paired with targeted skill training will help to loose the inhibitions to go All-In with voice and body into the world of improvised music.
FOR BEGINNERS
Workshop Fee     € 50
Duration     3 hours
Location   TAG Rehearsal Room, Gumpendorfer Str. 67/4, 1060 Vienna
Registration Fully booked!
Discounts