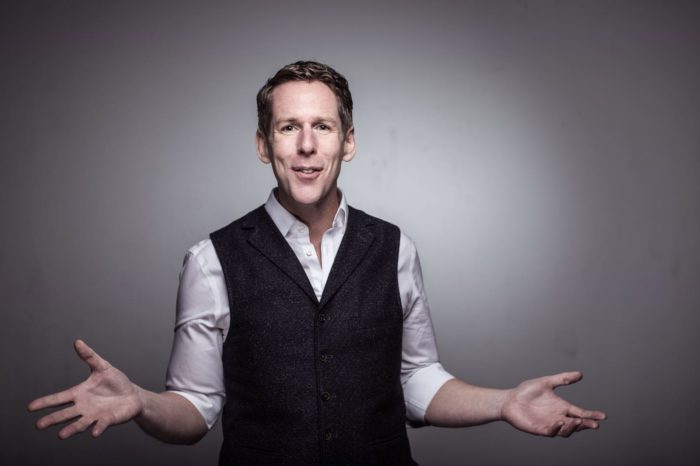 Jim Libby was born in Maine, USA, before moving to Austria and continuing to work as an actor, director, writer and musician.  As a performer in Vienna, Jim quickly established himself as an "all-rounder": Stage, Film, Television, Voice-over, Music, and MC.
His involvement in improvisational theatre began in earnest over 20 years ago as a founding member of the Vienna-based Impro-groups, The English Lovers (national Theatre Sports champions 2003/5/6/8/10/12/14/15/17), and the urtheAter (n.T.S.c. 2002).
Jim is widely recognized as a driving force in the European Impro-Theatre scene.  He was captain of the Austrian National Team for Improvisational Theatre, competing in the World Championships in Germany and has had the good fortune to work, perform and learn from and with some of the best players and teachers in the world.  As a creator and teacher of Impro himself, Jim is in great demand. From London's RADA to Vienna's Max Reinhardt Seminar and beyond, he's worked with literally thousands of people, from all walks of life, on the application of the ideologies of Impro: Including the creation of theatre and performance to team building, communication skills, and more. He's created a number of popular Impro-theatre forms including:
Zwischen frechem Volke (with Nadine Antler für den Stadts Theater Würzburg),
Pfadfinder der Liebe (best new Longform, Halle 2006),
Salon Eva oder DamenDramen (best new Longform Halle 2009),
Blind Dates, Ella Meant…, eyeTUNES, Frank en Femke, EXPOSURE, The Moments Between Something and Nothing, and many more.
Jim also helped to create the first fully improvised radio drama for the BBC, A Time to Dance, which was nominated for a Sony Academy Award, co-created Zwischen frechem Volke, the first fully improvised performance piece to be taken into the repertoire of a German State theatre, and directed the first fully improvised feature film to be produced in Austria, Another One Opens (2013). He is often on tour teaching, developing shows, speaking and performing throughout Europe and North America. Jim is very excited about his current projects, Rocket Sugar Factory, and their fast-sweet productions: The Great Race Pursuit Chase and On This Date, directing the new show, Zukunft is the Future, by German comedian, Vince Ebert, as well as his starring role in the new motion picture, Level Up Your Life.
SHOWS
Jim Libby is hosting the MOMENT! Festival.
And presents the
Thursday Oct. 6th, 2022
Tickets