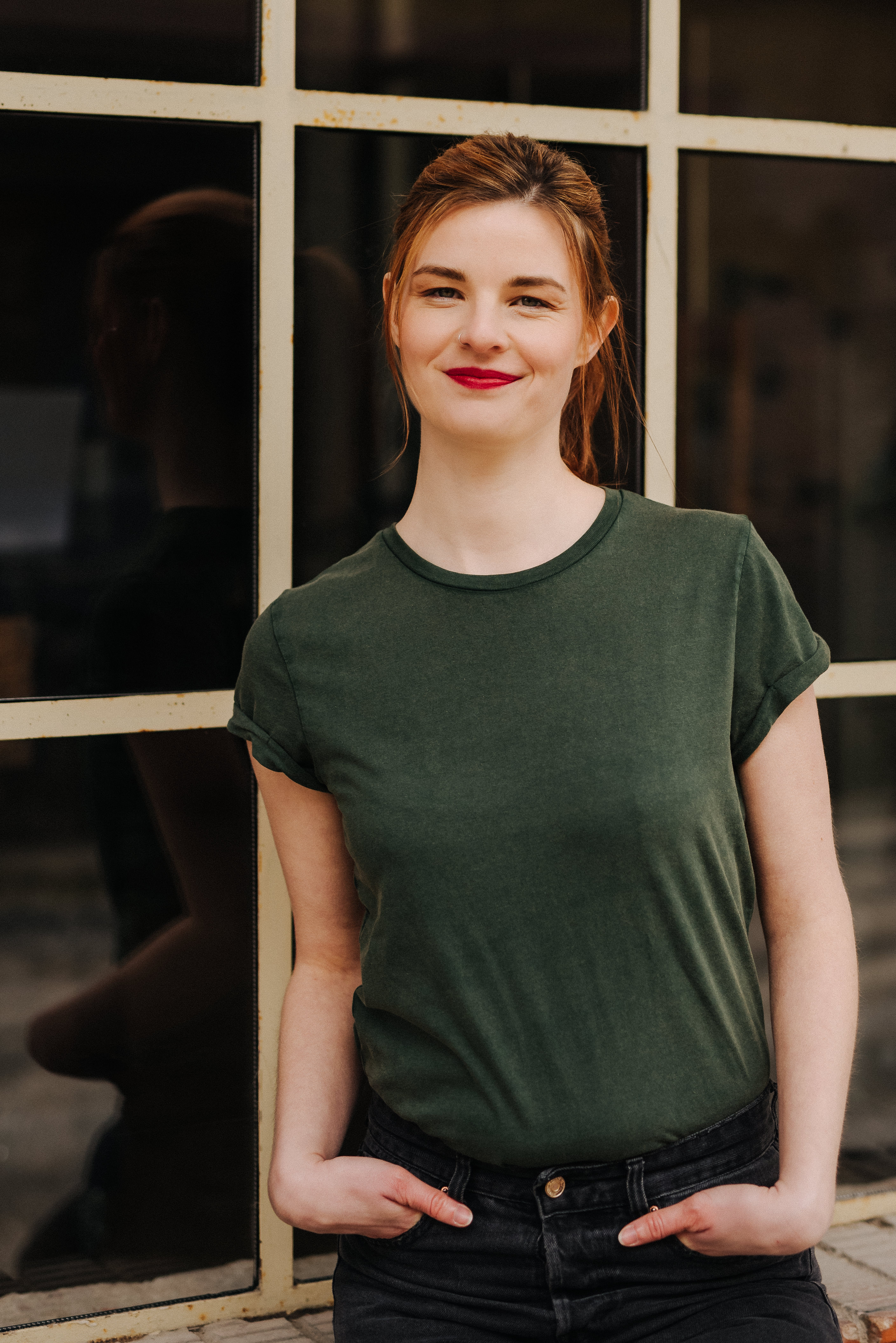 Lena Försch started improvising when she was 15 years old and hasn't stopped since. Her passion for this art form has taken her all over the world. She has performed in Canada at the Loose Moose Theatre, at the Courtyard Playhouse in Dubai, at the Chicago Improv Festival and many more places. Lena not only loves performing, she is also a passionate director and creates shows for international festivals. Until 2020, Lena was the producer and co-artistic director of the Würzburger Improtheaterfestival. In 2021 she founded the duo "Schwestern in der Überzahl" ("Sisters in the majority") with Nadine Antler and together they developed a show format called "In bester Gesellschaft" ("In great company"). For each performance they invite a special guest to play with – a guest, who has never been in an improvised play before. When Lena isn't on stage, she pursues her job as a funeral celebrant. Lena recently moved to the beautiful city of Mainz and is excited about this new endeavor!
SHOW
SINGLED OUT
Friday Oct. 6, 2023
Tickets
WORKSHOP
HOW TO SAVE A SINKING SHIP Fully booked!
Sunday Oct. 8, 2023
3.30 pm – 6.30 pm
We all know how much fun improv is when the show is going well. Anything seems possible, everyone is having a good time… and our partners have never looked better in their lives! But what about when things get a bit shaky? When communication suddenly becomes a struggle? A moment ago we felt confident and happy, now we find ourselves on a slippery slope of insecurity and doubt that will make us long for the sweet relief of the fading lights. Disconnected from our partners and the audience we wonder: when did things start to go downhill? And how could we have turned them around?
In this workshop we will find ways of staying in good spirits even when we feel like we want to surrender. We will steer our ships into open water and learn how to cope when the waves get higher. By letting go of how we think things "should be" and fully committing to our scenes we will make them captivating no matter how rough it gets!
FOR INTERMEDIATE/ADVANCED IMPROVISERS ONLY
Workshop Fee     € 50
Duration     3 hours
Location    TAG Rehearsal Room, Gumpendorfer Str. 67/4, 1060 Vienna
Registration Fully booked!  Discounts