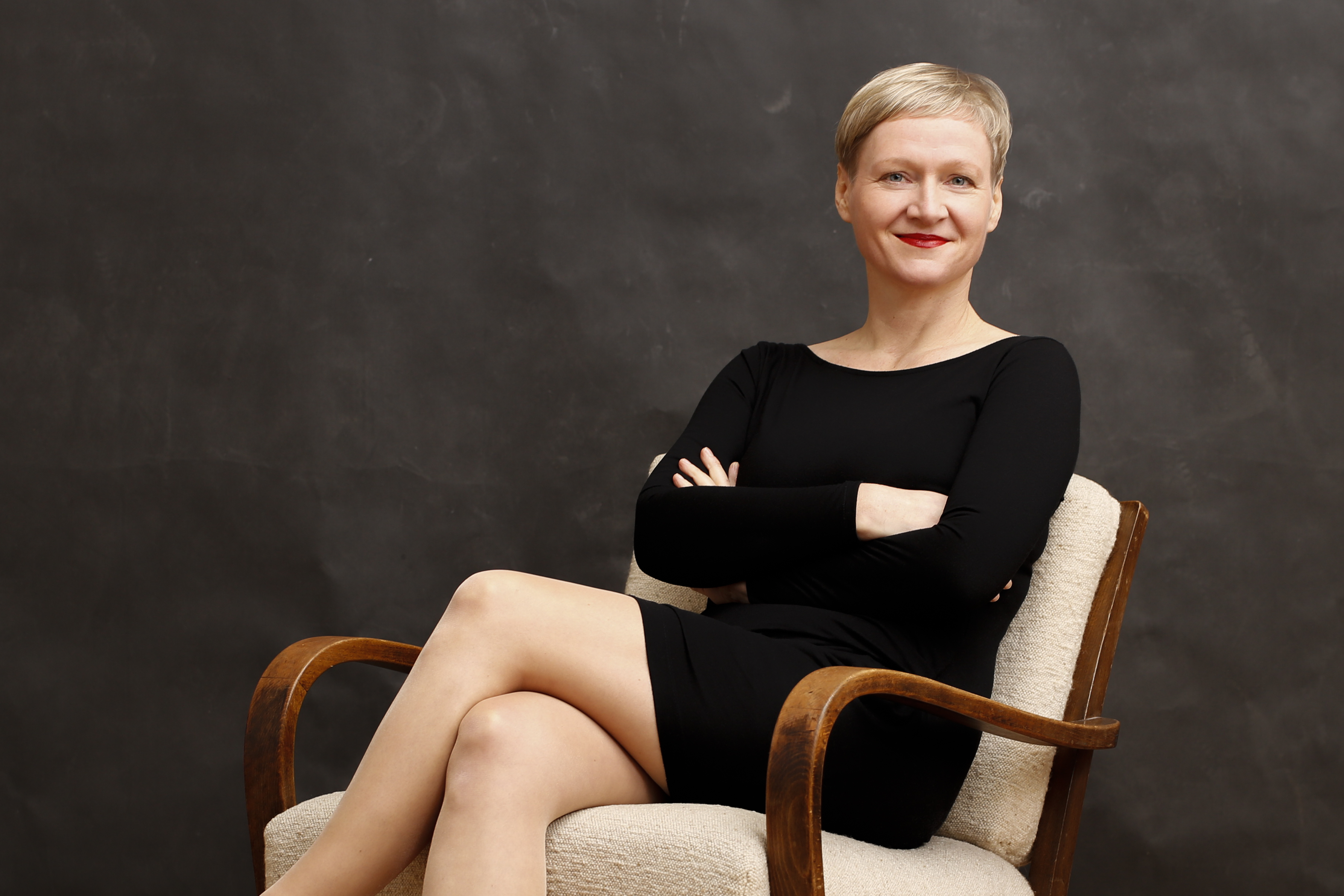 Nadine Antler has been involved with improvisation since 1998.  She co-founded and was the Artistic Director of  the improvisation ensemble "Der Kaktus" in Wuerzburg, Germany before she moved to Hamburg to work with the company "Steife Brise".
Nadine has taught many workshops for actors, social workers, teachers, students and business people. She has been a guest lecturer on improvisation and theatre pedagogics at the University of Wuerzburg. Nowadays she has a strong focus on training improvisers and improvisation ensembles around the world.
Nadine has performed and taught in South and North America as well as Australia, Africa and The Middle East and regularly performs at various improvisation festivals around Europe.
Today, Nadine lives in the countryside, in Hausen am Hohen Meißner in Hessen. She  enjoys the seclusion and peace to found a school for improvisation and acting – the NOWHERE Academy – with Hendrik Martz and to focus on her current favourite stage project: SCHWESTERN IN DER ÜBERZAHL with Lena Försch.
SHOWS
Tuesday Oct. 11th, 2022
Tickets
Saturday Oct. 8th, 2022
Tickets
WORKSHOP
SCHNITTSTELLE – The International Showcase Ensemble
BETWEEN THE LINES – ON EMITIONAL LISTENING
Oct. 6th – 8th, 2022
Training Sessions:
Thursday Oct. 6th, 2022, 11.00 am – 3.00 pm
Friday Oct. 7th, 2022, 10.00 am – 3.00 pm
Saturday Oct. 8th, 2022, 10.00 am – 3.00 pm
When we observe people on the street, on the bus, in waiting rooms, we often know intuitively what their relationship is like, whether there is an argument in the air, whether there is the greatest familiarity or whether the person sitting in front of us has just fallen in love. In most cases, we don't even need to understand what words are being exchanged. We are masters at reading between the lines.
But how is it that this ability often evaporates on stage? We create artificial situations, miss important body language and vocal cues, and often intellectually concoct a story that we laboriously agree upon.
This workshop is about learning and trying out techniques to get out of the head and into the emotional relationship, from producing to reacting, from the "good idea" to the authentic emotional response. This workshop is a training to hear the unsaid, to be with yourself and with your partner and to create true relationships on stage. With truthful listening and authentic re-acting, the scenes unfold effortlessly in front of us.
FOR ADVANCED IMPROVISORS ONLY
Workshop Fee    € 190
Location     t.b.a.
Apply
Discounts